Cat Drooling: What Cat Owners Need to Know 
When it comes to our feline friends, a little drool during a belly rub is nothing to worry about. But excessive drooling? That's a different story. If you've been noticing your kitty drooling more than usual, this blog is for you. We're going to dive deep into the whys and whats of cat drooling, and what you can do about it. And remember, for a thorough evaluation, you can always give us a call at Bowman Animal Hospital and Cat Clinic at (919) 847-6216.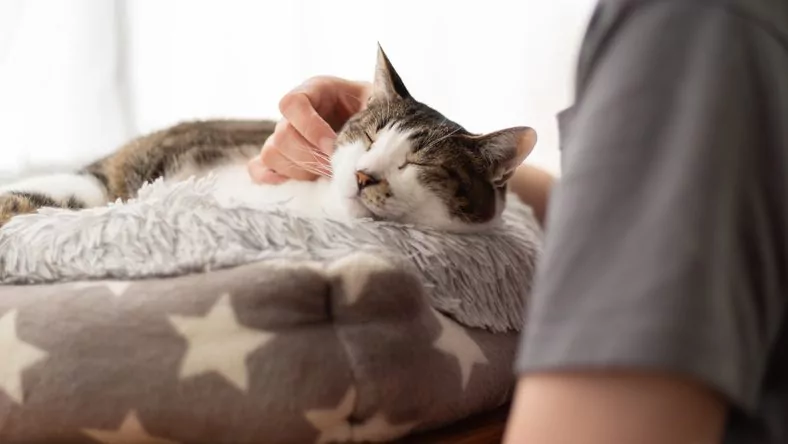 Why Do Cats Drool?
Let's start with the basics. A little drool now and then is usually no big deal. When cats are happy, relaxed, or purring, they may drool a bit, and that's perfectly normal. However, excessive drooling, or drooling accompanied by other symptoms like discomfort or lethargy, should ring some alarm bells.
The Common Causes of Excessive Drooling in Cats
Dental Issues
One of the top reasons cats drool excessively is dental issues. Cats are not immune to gum disease, plaque buildup, or tooth decay. Dental issues can cause discomfort and lead to drooling.
Foreign Objects
Sometimes, cats are curious creatures who get things stuck in their mouths. Bits of string, toys, or even bones can lodge in a cat's mouth and cause drooling.
Allergic Reactions
Yep, cats have allergies too! Certain foods, plants, or chemicals can trigger allergic reactions in cats, which may manifest as excessive drooling.
When to Seek Veterinary Care
When it comes to our feline friends, it's always better to be safe than sorry. If your cat is drooling excessively and you're not sure why, it's time to consult a professional. If you're in the Raleigh, NC area, give Bowman Animal Hospital and Cat Clinic a call at (919) 847-6216. A veterinarian can perform a thorough evaluation to pinpoint the cause of your cat's drooling and recommend an appropriate course of action.
Signs That Require Immediate Attention
If your cat is drooling and also displaying symptoms like lethargy, vomiting, or loss of appetite, seek veterinary care right away. These could be indicators of a more severe issue that needs immediate attention.
Diagnostic Tests Your Vet May Perform
Your veterinarian may perform a variety of diagnostic tests including: 
Oral Examination:

A detailed oral exam can uncover any dental issues or foreign objects that might be causing your cat to drool.

Blood Tests:

In some cases, blood tests may be necessary to rule out systemic issues that could be leading to excessive drooling.

X-Rays:

Sometimes an X-ray may be needed to check for any issues with the cat's internal organs, which could be causing the drooling.
How Bowman Animal Hospital and Cat Clinic Can Help
At Bowman Animal Hospital and Cat Clinic, we're committed to providing top-notch veterinary care for your feline family members. Our experienced vets are here to help diagnose and treat a range of issues, including excessive drooling.
Don't let your fur baby suffer. If you're concerned about your cat's drooling, give us a call at (919) 847-6216 to make an appointment today.
Managing Cat and Dog Anxiety During the Holidays Let's face it: our pets are part of our…
About Bowman Animal Hospital & Cat Clinic
Established in 1986 by Dr. Gale Bowman, Bowman Animal Hospital and Cat Clinic is dedicated solely to the health and well-being of our pet community. We are a team of compassionate veterinarians and pet lovers who invest our time and resources into providing the very best medical care to your pet.