Dog Flu: Recognizing Canine Influenza Symptoms and Care Tips 
We know you consider your furry family members to be just that—family. And just like you wouldn't want any of your human loved ones to get sick, you don't want your dog to fall ill either. We are currently experiencing an outbreak of Canine Influenza in various parts of North Carolina, so we want to dive into the topic of Dog Flu or Canine Influenza, a contagious respiratory illness, to help keep you informed. At Bowman Animal Hospital and Cat Clinic, we're committed to providing you with the best and latest information to keep your pets healthy. So, let's get started!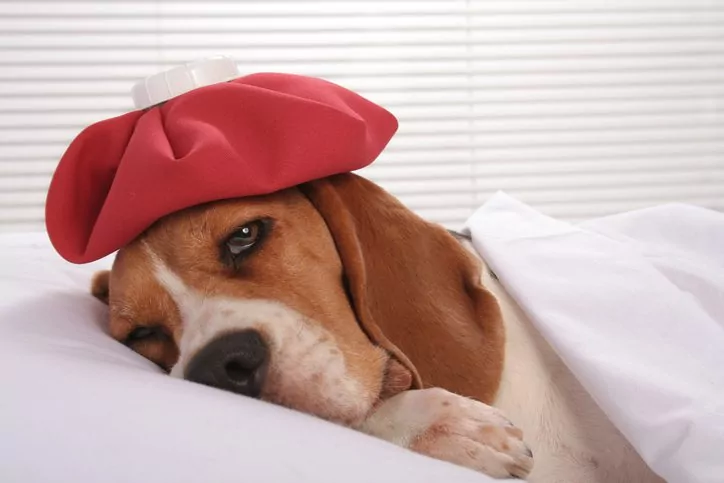 What is Canine Influenza?
Before we jump into symptoms and care tips, let's talk about what Canine Influenza is. Commonly known as Dog Flu, this is a viral infection that affects dogs and other animals but isn't contagious to humans. The two main strains, H3N8 and H3N2, are the primary culprits. While it's not usually life-threatening, the Dog Flu can make your pup uncomfortable and miserable.
How Is Dog Flu Transmitted?
Like human flu, Dog Flu spreads through airborne particles, contaminated objects, and direct contact. If one dog in the dog park has it, chances are it might spread. Always be cautious when introducing your pup to new environments and other pets.
Recognizing the Symptoms of Canine Influenza
You know your dog better than anyone else, and noticing changes in their behavior or health should prompt immediate attention. Some of the symptoms to look out for include:
Respiratory Signs
Coughing

Sneezing

Nasal discharge
General Unwellness
Reduced appetite

Lethargy

Fever
If you notice these symptoms, please call us at (919) 847-6216 to schedule an appointment. Early detection can make all the difference in your pet's recovery.
Diagnostic Tests and Professional Care
Once you've spotted the signs, the next step is confirming the diagnosis with professional help. At Bowman Animal Hospital, we offer a range of diagnostic tests to get to the root of the issue and more accurately diagnose your dog's condition, including:
Nasal swab test 

Blood tests

X-rays 
Treatment Options
The most effective treatment is supportive care, which may include hydration therapy and medication to manage symptoms. Remember, only a qualified veterinarian can provide a correct diagnosis and treatment plan.
Preventing Canine Influenza
Prevention is better than cure, as they say. There are vaccines available for both H3N8 and H3N2 strains of Canine Influenza. If your dog frequents boarding kennels, dog parks, or daycare, vaccination is highly recommended. A balanced diet and regular exercise can go a long way in keeping your dog's immune system strong and resilient.
Wrap-Up and Next Steps
If you're concerned about Canine Influenza or any other health issues your dog may be facing, don't hesitate to call us at (919) 847-6216 to schedule an appointment with one of our experienced veterinarians.
For more pet care tips and updates, keep an eye on our blog and social media channels. Your pet's health is our priority here at Bowman Animal Hospital and Cat Clinic. We're here for you and your furry family.
Managing Cat and Dog Anxiety During the Holidays Let's face it: our pets are part of our…
About Bowman Animal Hospital & Cat Clinic
Established in 1986 by Dr. Gale Bowman, Bowman Animal Hospital and Cat Clinic is dedicated solely to the health and well-being of our pet community. We are a team of compassionate veterinarians and pet lovers who invest our time and resources into providing the very best medical care to your pet.